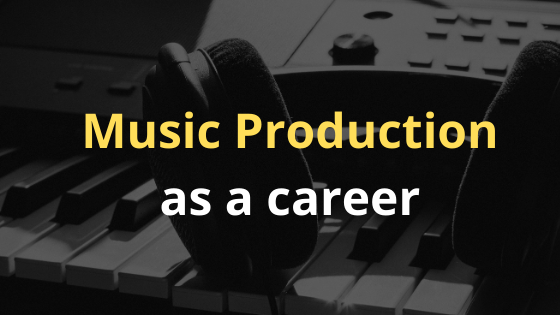 In this article, you will find how you can pursue music production as a career in India.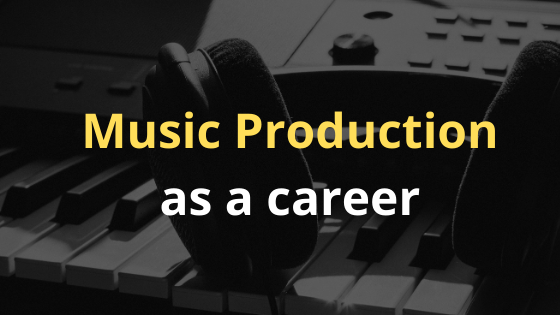 If making music, Remixing tracks, Recording sounds and Creating new melodies is your passion then music production is the right career for you. Music production is a vast career with endless boundaries, unlike DJing. Music production can be pursued with or without the knowledge of DJing. Producing music is implementing your creative ideas on software and shaping it to become a melody or a song. The methods of making and recording music have drastically evolved over time. The new way of producing music- Electronic Music Production is easy, cheaper and more logistical. Today owning a recording studio or expensive gear or even hiring a session musician is not necessary to produce music.
Electronic Music Production
With the new millennial lifestyle, the preference for music has also changed and the young minds love sounds that are unique, lyrics that are relatable and videos that represent them. Music producers throughout the globe have started experimenting their original sounds with electronic modulations and reaching the new audience. The software-based method of producing music has made it easy for any producer to transform sounds into any instrument using a MIDI (Musical instrument digital interface) which connected to VST (Virtual studio technology) opens up their horizon to millions of possibilities. A good configuration system, a MIDI, Monitor/Headphones, production software or DAW (Digital Audio Workstation) is the basic requirement for anyone to start a basic home studio.
Unlike DJing with limited options in performing and technology, One as a music producer has endless possibilities of live performance using, controllers, collaborations with live artists and musicians. Music production does not only has performance as the source of income but endless possibilities of making it commercially viable.
Career Options:
Music Producer – Producing music is one art that's never going to fade away. Its something people have been doing from ages and will be there till the end. Whether producing for the band, for a label or as an independent artist, making music is always a commercially successful career one can take up. one has an option to start their own studio, work in a studio on a salary basis or even work as a freelancer.
Music Studio – One can open their own studio or work in a studio as a producer, Arranger, studio technician, recordist and much more. Recording Albums, jingles, Voiceovers has a huge potential and market globally. The background score for Films and Series is an equally commercial business today.
Radio Stations or Film Studios – A huge demand for music producers and sound engineers is required at radio stations and film houses as promo producers, editors, background scores and assistants to the directors.
Live sound engineers – Operating and managing sound and technical gear at concerts and live shows is one domain which always has a shortage of good engineers. Every artist has their own sound engineers who tour with them and handle their sound and tech riders.
Record Label – One can also start their own Record label and hence get into the business of Digital Distribution. Many agencies today manage the releases of the artists and make them available on every digital platform like Spotify, Apple Music, Youtube, etc and make good money In royalties.
https://skratchdj.in/wp-content/uploads/2020/09/Music-Production-as-a-career.png
315
560
Skratch DJ
https://skratchdj.in/wp-content/uploads/2019/01/Logo-new.png
Skratch DJ
2020-09-28 11:52:29
2020-09-28 11:58:56
Music Production as a Career in India